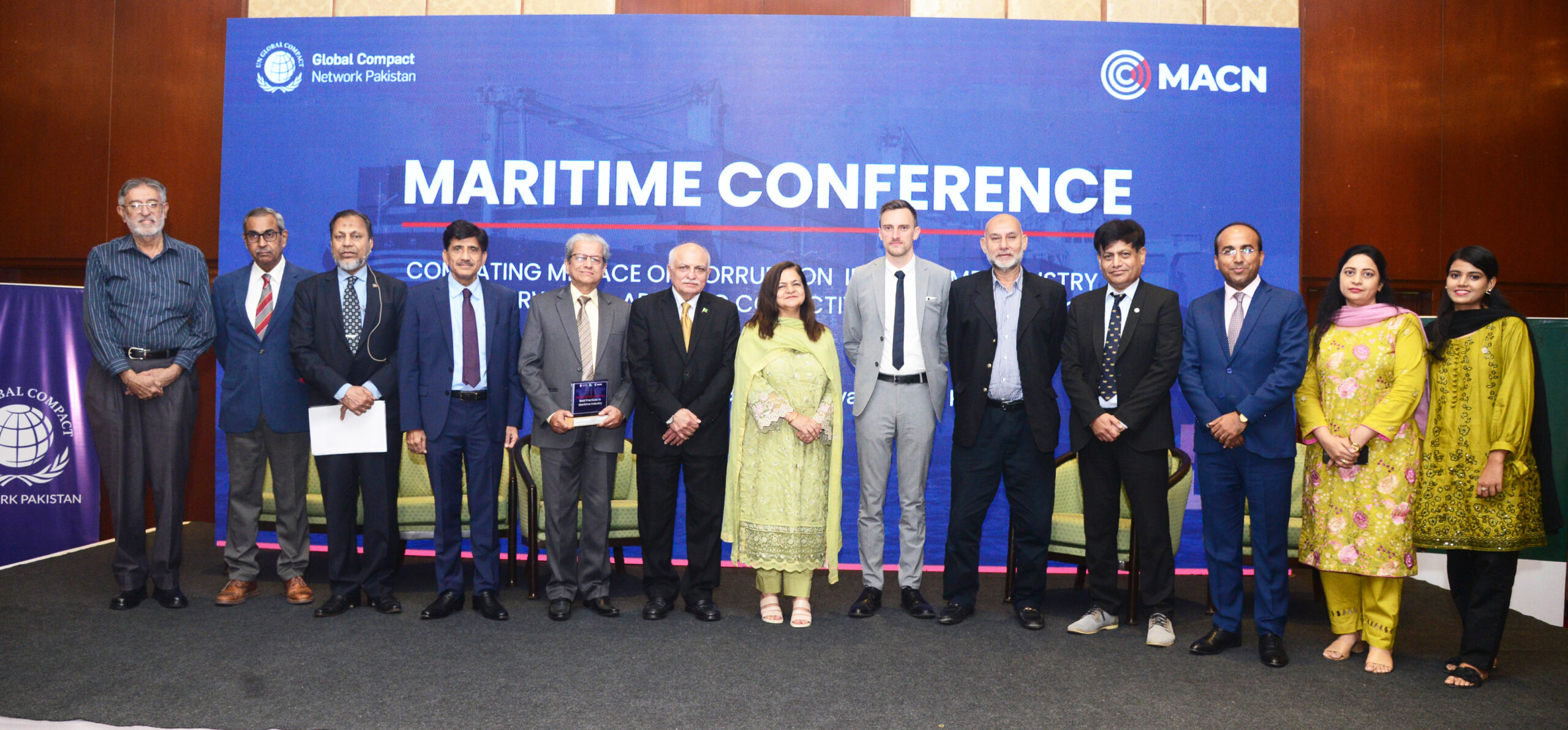 Futuristic Shipping Policy being prepared ~~ Vice Admiral(R) Iftikhar Rao
Vice Admiral (R) Iftikhar Rao, Special Assistant to Prime Minister for Maritime, disclosed that the government is shaping a futuristic Shipping Policy keeping in view the new dynamics of the Maritime Sector. The Policy would address all aspects that would lead to a pragmatic outlook and enable all stakeholders to participate with more determination. He added that Maritime Economic Security is also crucial although it is different from Maritime Naval Security. Therefore, it is imperative that Maritime Economic Security and Maritime Military Security given equal importance. He was presenting his keynote address as Chief Guest at the Maritime Conference hosted by Global Compact Network Pakistan and Maritime Anti-Corruption Network based in Denmark.
Admiral Rao further stated that Pakistan pays over $7 billion each year to foreign shipping lines and this is a huge burden on the country's foreign exchange reserves. He said that until 1960, Pakistan had no state-owned shipping company and now has only PNSC. He advised the private sector to enter the shipping sector since the future is very profitable in shipping.
Read More