In conversation Podcast Series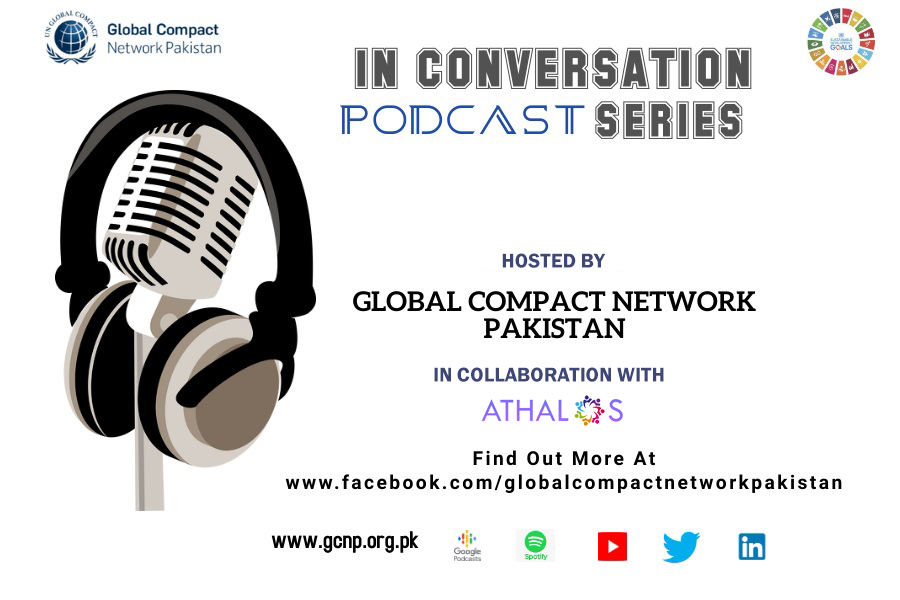 Share your Company's sustainability story on our Sustainability Podcast Series called '𝐌𝐲𝟐𝟎𝟑𝟎'. A platform created for Pakistani CEOs to share the sustainability vision and trends they see on the 2025 Horizon.
Want to tell your Company's Sustainability Story? 𝐃𝐫𝐨𝐩 𝐮𝐬 𝐚 𝐦𝐞𝐬𝐬𝐚𝐠𝐞 𝐛𝐲 𝐬𝐜𝐚𝐧𝐧𝐢𝐧𝐠 𝐭𝐡𝐞 𝐐𝐑 𝐜𝐨𝐝𝐞.
#My2030Podcast #UNGC #SDGs #UnitingBusiness #GoodForBusiness